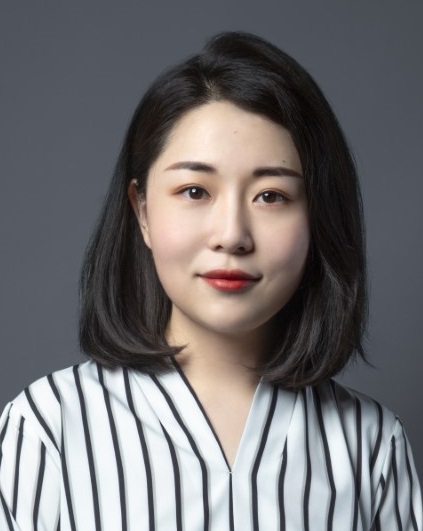 Welcome to my first blog. I would like to talk about myself in terms of my academic and professional background as well as why I have chosen to devote myself to conducting doctoral study in educational studies at the University of Prince Edward Island.
My name is Gunnan (Nancy) Xiao. I finished high school in China. I got my bachelor degree in Dalarna University in Sweden with a major in International Tourism
Management (ITM). This degree program provided me with basic knowledge about management, tourism, geography, financial accounting, macro and micro economics. For my graduation thesis, I discussed and compared the influential factors of the service quality and performance of airports in Sweden. After that, I pursued a master's degree in Chinese and English translation and interpretation at the University of Queensland (UQ), Australia. The busy schedule filled with lectures, assignments, seminars and other research workshops enriched my understanding about languages and the cultures they represent. Through intensive training, my practical translation and interpretation skills improved. I enjoyed simultaneous interpreting for a meeting in a narrow booth with my classmates, and felt fulfilled when I finished translating a chapter of a book. I realized that this is the area I am fond of and can excel at. In my master dissertation, I investigated the translation of the interjection "天哪" (in English which means "my god" based on literal translation strategy)in the famous Chinese novel Red Poppies. Receiving the full mark on my graduate thesis put a satisfactory end to my study at the UQ. In addition to academic development, international education experiences outside of China helped me develop independent living and thinking skills, but most importantly, expanded my perspectives on foreign countries, peoples, cultures and even the world.
After completing graduate study in Australia, I worked as an assistant consultant in one of the largest human resources management companies in Singapore for approximately 4 months. My main responsibilities included making cold calls, maintaining client relationships, and providing interview training for candidates. The techniques and know-how in business communication and recruitment that I gained from this position became an important part of the curriculum content of my first teaching position in a language school. After returning to China from Singapore, I worked as a translator and have translated books, movies, documents in various fields.
Since 2014, I have been working as a full-time teacher in a language school in China. My teaching mainly focuses on standard language exam training, business English and academic writing. The age of my students ranges from elementary students to adults over 50 years of age. Interaction with students is a fabulous experience. Seeing their achievements is the most important source of my job satisfaction, which helped me determine that education is a lifelong career that I would like to pursue. The desire to become a better educator leads me to embark on an advanced graduate study in education.
At first, I could hardly grasp a concrete idea for a potential doctoral research. I knew it must relate to language education and culture considering my own background and interests, but what exactly I wanted to do remained confusing and unclear. Luckily, I found Dr. Guo-Brennan's information and reached out to her through email and social media. Through virtual communications, Dr. Guo-Brennan inspired me to explore the concept of global competence (GC). After conducting a literature review and information search, I found that there is a possibility of connecting foreign or second language learning to global competence development. This topic became the doctoral research I proposed in my application and the focus of my future doctoral studies.
Pursuing a doctoral study in education presents several challenges for me. Having been away from university for more than 7 years, switching on the mood of being a full-time "student" can be challenging. Apart from that, probably the biggest challenge is that my prior education and degrees are not from the field of education. My unfamiliarity with educational theories and research methodologies can be a hindrance. However, these obstacles will not become an excuse to stop my trial in educational study. My international education experiences in different countries have cultivated my strong interest in global learning. In my opinion, cultivating the young generation to become global citizens equipped with a broader perspective on the world and societies needs to be a main concern of the educational systems in many countries. The research on GC or global citizen education will therefore be of great and long-term value and implication, especially for the current and upcoming rapidly changing international community.
The intention of my research might sound ambitious, but I sincerely hope that my involvement in the global competence education in higher education research project will help me shape my doctoral research on GC and language education.